Carolina International's Brewton invited to Australian basketball event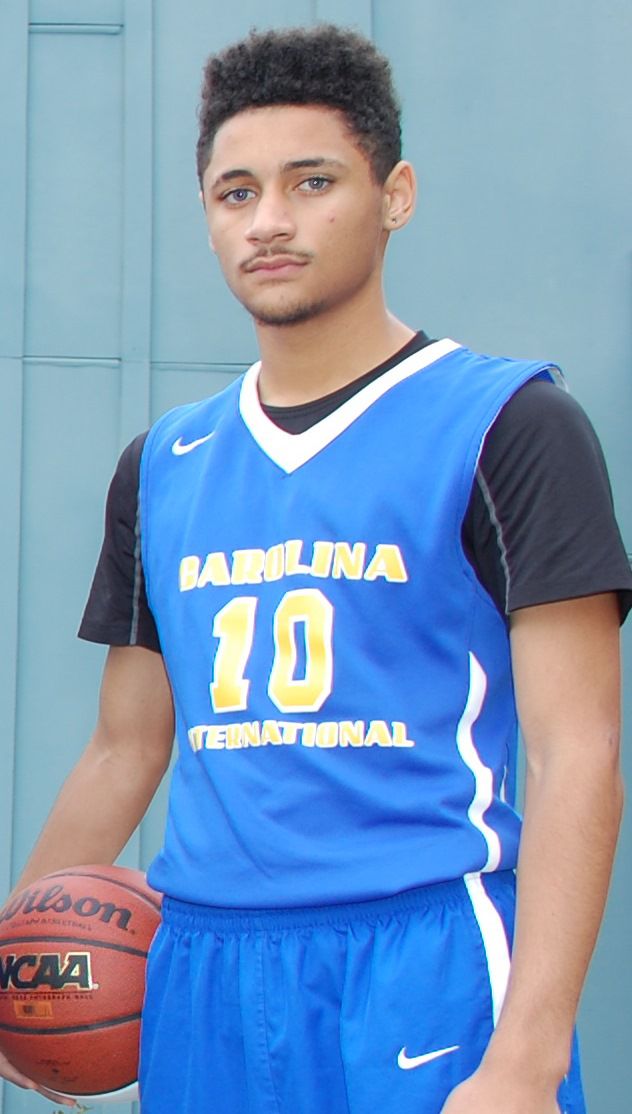 CONCORD – Through all the years that Carolina International School's Jakai Brewton has been playing basketball, he's had lots of success, and he's gotten many certificates and trophies to prove it.
But a certificate Brewton brought home recently was a bit of a shock for his parents, Jermaine and Alanna.
"(CIS coach Barry) West sent the certificate home with Jakai, and Jakai was very nonchalant about it," Jermaine recalled. "He just said, 'Hey, I got this certificate.'"
"I called Barry and asked about it, and he said it was a great opportunity because Jakai would have a chance to represent the United States in Australia," Jermaine added.
The Brewtons quickly learned that an organization called Down Under Sports had selected Jakai to represent North Carolina in an international high school basketball event in Queensland, Australia, in July. Players from all over the world would be participating.
"It's a rare opportunity," Jermaine said. "It's a humbling experience to know that that someone would notice my son. I don't know much about this process, but it makes me proud. It's overwhelming."
Despite playing at a small charter school and being just a sophomore, Jakai has certainly shown the skills to appeal to a broad audience.
This past season, Brewton averaged a team-leading 20.7 points per game for the Comets, who were playing their first season as a Class 1A member of the N.C. High School Athletic Association. In just two seasons, the 6-foot-1 guard already has surpassed 1,000 points for his career.
In perhaps the biggest moment of his career, a game shown statewide on Time Warner SportsChannel, Brewton poured in 41 points in a win over Charlotte Bradford Prep at Queens University of Charlotte last season.
West, who also is athletics director at Carolina International, believes playing in Australia could be another strong step toward Brewton's goal of playing college basketball.
"This is such a great opportunity for Jakai," West said. "In his two years at CIS, he's proven himself to be a prolific scorer and a capable defender. I'm certain that he will be a great representative of his school and his family.
"Hopefully, this will open more doorways for him to continue his education and his basketball career at the next level."
Playing in the tournament will not be cheap for the Brewtons, however. The estimated cost for Jakai to make the trip is between $5,000 and $6,000, and each participating athlete is required to do fundraising. It includes seven days in Australia and three more in Hawaii.
For Jermaine, however, this trip will have a far-reaching impact for his son and include things beyond the basketball court.
"The best opportunity for him is seeing what goes on outside the United States, just being immersed in a culture that's unfamiliar to him, so to speak," Jermaine said. "I definitely feel that it will help in the maturation process, and this will give him a different view of the world and how people treat each other outside it.
"From a basketball perspective, I can't say enough about the competition. Playing against a higher level of competition than he normally faces can only strengthen his game. I think he'll come back with some things. I'm hoping it adds toughness to his game."
"There's no way I'm not going to make this happen for my son," he said.